Tales From Netflix are DVD reviews, where I tell you where you should put a disc in your Netflix rental queue - placing it at the top, burying it at the bottom, or not even bothering in the first place.
It's a big week, and a good one, so let's get to it!
DEAD AND BREAKFAST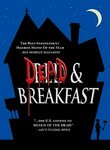 This low budget horror send up, equal parts Evil Dead and Michael Jackson's Thriller, is sure to be a cult classic!
You must see this movie! It's utterly silly, and awesomely cheesy. It's Shaun of the Dead's distant cousin.
This movie ROCKS, put it at the top of your QUEUE!
EMPLOYEE OF THE MONTH
Matt Dillon, Steve Zahn, and Christina Applegate in a twisted little tale. Never heard of it, but it's good stuff.
Put EotM at the top of your QUEUE
THE HITCHIKER'S GUIDE TO THE GALAXY
I really liked this movie, but everything just seemed a bit off... the acting, the timing of the lines, just off. A lot of jokes seem to be just on the other side of actually funny, but a charming movie none-the-less.
Put Guide at the top of your QUEUE
THE HOLE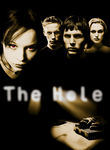 Interesting premise, and decent watch.
Put this in the middle of your QUEUE
THE LONGEST YARD
Sandler's hit or miss for me, and this one's a hit.
Good stuff, and good times. A fun watch. Put this one at the top of your QUEUE as well.
THE MARKSMAN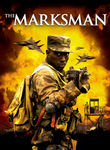 Never heard of it, not sure why my wife got it (she must have a thing for Wesley Snipes), but I fell-the-damn-asleep...
Don't put this one in your QUEUE