Tales From Netflix are DVD reviews, where I tell you where you should put a disc in your Netflix rental queue - placing it at the top, burying it at the bottom, or not even bothering in the first place.
It's been like 3 weeks, so here's a quick rundown of the latest batch...
THE ADVENTURES of SHARK BOY & LAVA GIRL
Not one of Rodriquez's better movies. It's pretty much just a riff on his kids characters, with his usual quirky/techy touches we've come to expect from Spy Kids etc.
Don't bother, unless you dig on his films.(Or ya know, you're a kid)
BEST MEN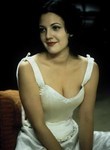 1997, Luke Wilson, Andy Dick, Drew Barrymore, Dean Caine, and more.
Don't put this in your queue, it's boring as hell.
THE CAVE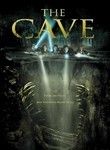 The Cave sucks, let's move on.
Do I really have to tell you not to put this in your queue?
CRY WOLF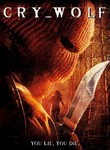 A horror/slasher flick that's a bit too much by the numbers, with a couple moments of inspiration. Otherwise forgettable. And John Bon Jovi?
Put CRY WOLF at the bot... ah don't bother.
DARK WATER
This is the one with Jennifer Connely with scary plumbing. Besides the fact that it is a movie about haunted pipes, it's surprisingly good.
Put DARK WATER at the MIDDLE of your QUEUE
EXORCISM OF EMILY ROSE
fairly solid, but it's an exorcism flick. (and watch out for 3AM!!!)
Put this one at the BOTTOM of your QUEUE
FOUR BROTHERS
It's the mean streets of Detroit, and adopted brothers seek revenge Singleton-style. Honestly, it's enjoyable, on a lower level, and the best I've seen from Singleton since his impressive Boyz in the Hood (which isn't saying much - Shaft anyone?).
Put BROTHERS in the MIDDLE of your QUEUE
INTO THE BLUE
Jessica Alba in a swimsuit, Paul Walker in board shorts, that's the premise right?
Oh wait there's a half-way decent story that gets needlessly drawn out. Could've been real fun if they'd exercised a bit more caution in the script/editing.
Put INTO THE BLUE in the MIDDLE/BOTTOM of your QUEUE
RED EYE
A thriller in the classic sense, fairly akin to the tone of TV's 24. Interesting, and fun, if not a bit dumb. But hey, Colby from Survivor Australia's in it!
Put RED EYE in the middle of your QUEUE
SKELETON KEY
Probably the only Kate Hudson movie I've watched, and at my wife's insistence. Not bad, but ultimately hokey. Don't believe in HOODOO, don't do it, or your toast!!!
Put this one at the BOTTOM/MIDDLE (there I go again, wishy washy, too many movies) QUEUE
SMOKEY and the BANDIT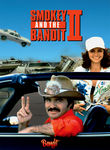 Yes, Smokey and the Bandit. Been on a lost gems of the late 70's kick, my wife's never seen, and you can't leave out the Bandit! Hadn't seen this in FOREVER. It's fun, and the cast still lights up the screen.
Put THE BANDIT at the TOP of your QUEUE if you haven't seen it, or the MIDDLE if it's been too long to remember.
THE TRANSPORTER 2
The first one was a poor excuse for some half decent action/fisticuffs, the sequel is an even poorer excuse, for some even sillier action/fisticuffs.
Put it at the BOTTOM of your QUEUE for some eye candy.
VALENTINE
From 2001, but we'd never seen it, and we generally watch the good, bad, but usually just-okay slasher/horror flicks (as in all of them). I actually liked the schtick for the killer here, wearing a cherub mask and killing high school classmates, but it's pretty much all been done, and it's an admittedly mild twist.
Don't bother putting this in your queue unless you're hard up, or a fan of the ex Mrs. Charlie Sheen (but that's redundant isn't it?)
THE WEDDING CRASHERS
Come on, who doesn't love Vince Vaughan and Owen Wilson? The movie's little more than a plot device to set these two loose, but that's fine by me.
Put WEDDING CRASHERS at the TOP of your QUEUE
LOCK IT UP!!