Tales From Netflix are DVD picks from titles you may have never heard of... This time we've got a handful of titles; a demented foreign film, an indy oddity, and an 80's cult classic!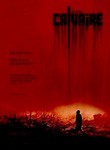 First up, released last week, and all the way from France/Belgium is one truly twisted psychological horror gem,
CALVAIRE (The Ordeal)
.
Many liken this film to the original Texas Chainsaw massacre, and I'll agree in terms of spirit. Like TCM, Calvaire features a roadside trip to the insane, but instead of in your face horror, things spiral into levels of bizarre terror. Centering on a young singer who's equipment van breaks down mid journey in fog filled countryside parts unknown, and an all but abandoned inn that offers him respite. As time goes on, the inn and it's keeper, and the surroundings are anything but.
Calvaire is in French with subtitles, but features strong acting and directing. Several scenes burn deep into your brain, either with clever craft, or for the subtly disturbing imagery. Then of course there are some downright inspired bizarro moments, and some brutally dark ones as well.
If you like taking trips into the darker side of the human condition, or films that challenge the scope of what's possible in film, Calvaire is a must see. It's not for the faint of heart, but it is a haunting and expertly crafted offering.
HIGHLY RECOMMENDED
Next up is an indy thriller that's creatively inspired,
PARANOIA 1.0
Paranoia stars
Jeremy Sisto
, whom you'd recognize possibly from the recently cancelled NBC show Kidnapped, or any number of film credits, in a near future drama that slowly builds an interesting and stylish mystery. Similar to the original Matrix, but replacing the green tinged dingy inner city cinematography for a sienna tone, and sans the bullet laden action, Paranoia is a future tech head trip with some fun side effects. It doesn't quite grasp the next level, but it's a great journey, and a nicely built work.
RECOMMENDED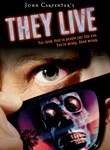 And finally, we go all the way back to 1988 for the cult favorite,
THEY LIVE
John Carpenter
of Halloween fame directs this yuppie bashing sci-fi social commentary featuring
Rowdy Roddy Piper
. If you haven't seen this one, I'm not going to outline the plot, because it's a fun setup that really propels the whole thing. They Live is a great slice of 80's sci-fi that's part Romero zombie flick part Arnold action feature, blending many genre elements together to great result. Plus it's got one of the best fist fight scenes ever,
a classic line
, and an awesome twist.
If you're like me and never saw this one, CHECK IT OUT NOW!
HIGHLY RECOMMENDED
Check out previous Tales From Netflix:
Sars Wars
House of 9
2001 Maniacs