I started thinking it was time to look at some "best of the year" lists, and realized I hadn't turned in a DVD pick in quite some time. I know there've been at least a couple of odd picks to throw out, so thought I'd look back over the last couple months rental activity and highlight some of those...

First up...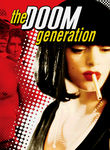 THE DOOM GENERATION (1995)
- This one made
Chris Gore's
list of quick picks recently on
Attack of the Show's
DVDuesday
, and I'd never seen it. Wow. It's well done, and quite an experience, but not one I'd recommend, at least without extreme caution.
Doom Generation
is an exercise in sex and violence. Literally. That's all the movie's about. You get one scene of sex, followed by violence, and then repeat till finished. And both escalate as we go. It's worth a watch if you're into demented films that catalog characters spiraling into hell, for instance
Natural Born Killers
comes to mind, but that's practically PG (or at least cartoonish) compared to what we get here. Also, there's some interesting casting, and I like how at one point a broader subplot that could carry the film is introduced, and then never returns. And the soundtrack, late 80's industrial to early 90's indy/alternative, is superb. But wow, this is in your face!
CLERKS 2
- Okay, this doesn't really qualify as a non-mainstream pick, but it definitely maintains the indy spirit of the original 1994 classic it follows. Man was I impressed by this movie.
Kevin Smith
is generally great, but can often times miss, and by wide margins. Here he's in his best form since
Clerks
, or
Chasing Amy
. Showcasing his gift for dialogue, with equal turns at glorifying and skewering geek culture, but also fleshing out real life characters with heart. Awesome movie. Loved it!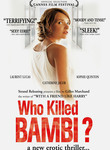 WHO KILLED BAMBI (2004)
- This was a French thriller that was a Netflix recommendation based on giving the recent French horror film
Calvaire
high marks. Turns out it also features the star of that film, Laurent Lucas, this time taking a turn as the villain. It's quiet, slow, and a little long, but it's expertly directed and acted (Lucas again commands any scene he's in, and is quickly becoming one of my favorite actors), and holds your interest throughout.
Good stuff.
MINI'S FIRST TIME
- This one was a DVD pick from
Richard Roeper
on
Ebert and Roeper
, as a film everyone missed, but was actually quite good. I agree. This is one of those simple black comedies, where the central character walks you through a complex series of events in their life. In this case, a young woman in Beverly Hills/LA, with a potent cocktail of neglectful parents and easy access to any number of harmful distractions. A great cast including Carrie-Anne Moss, Alec Baldwin (who's great, and everywhere these days), Luke Wilson, and Jeff Goldblum.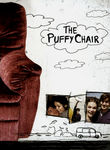 THE PUFFY CHAIR (2005)
- An indy gem, featuring an impressive effort from the brothers who wrote, direct, and also star in the film (one directs, one acts). This is a road trip, that's also an intimate look at the ugly, funny, and confusing struggles of a couple that may or may not last the journey. Along the way we're treated to a quirky brother turned third wheel, and complications to the plot. It's simple, but straightforward, endearing, and true to life. Overall, it's great.
EDMOND (2005)
- This was a recommendation on a DVD review column, for an adaptation of a
David Mamet
play featuring a bit of a cast in something similar to, but perhaps truer and darker than, the 90's business-man-goes-postal-film
Falling Down
. An interesting concept to return to, so I thought I'd check it out. Glad I did. It is similar to that setup, but instead of
Michael Douglas
and his short sleeved shirt and tie, you get
William H Macy
stepping out on his wife after a break up, just looking for female contact, but only if the price is right. He's on edge, and quickly falls off. It comes off like a play on morality, set to film, examining the human condition, which it is, but it does it well, and that's in no small part because of Macy's performance the whole thing hangs on. He's a great actor. A nice little trip into madness, where we the viewer gets to exercise some demons, but only the character has to pay the price.
And finally...
MASTERS OF HORROR: IMPRINT
- So we started the list with one of the most fucked up films I've seen in a long time, and we'll end it with another. For those who don't have
Showtime
, last year they started a new series of short films in the horror genre, directed by some classic horror film directors. Season 2 is in full swing now (and is way down in quality from season 1), but this DVD features the one episode from season 1 that was never shown. And it was never shown for good reason. It's from Japanese director
Takashi Miike
, most famous (or infamous) for his darkly twisted sado masochist Yakuza film
Ichi the Killer
. Miike turns in another brutally dark work here, with some of the most disturbing imagery you'll find in film. He's also a creative genius, so if you can take the darkness, it's worth the reward. This story, based on a Japanese horror novel and set in a modern contemporary influenced version of 19th century Japan, is seriously fucked up, but it's also a good one, told well, and visually stunning (figuratively and literally). Miike is one of the best directors working today, with a style and tone all his own.
Whew!!
That's quite a list of some disturbing, and challenging films.
But hey, movies shouldn't just be an escape from reality, but also a reflection on it, or journery into areas we don't ourselves tred.
At least, I like my movies to sometimes take me places I'd otherwise not go, and this list definitely does that - from the hillarious man-on-beast action of Clerks 2, to the head popping revelations of Imprint - you're in for one crazy ride on this installment of Tales From Netflix (as always)!!

Check out previous Tales From Netflix:
Feast
Calvaire
Sars Wars
House of 9
2001 Maniacs