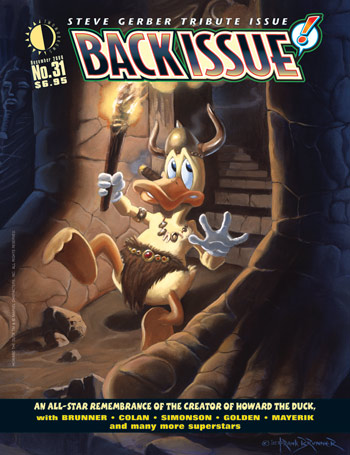 Earlier this year we lost a voice that influenced many, and had a giant impact on the landscape of our industry, and more specifically, creators' rights, Steve Gerber.
For those who were fans of his work, his characters, or his actions, I can't recommend the latest issue of BACK ISSUE magazine enough... issue number 31, the Steve Gerber tribute issue that came out this week.
It covers his career in depth, from Howard, to Thundarr (yes, Thundarr the Barbarian, god I loved that show), to his more recent work, with
many industry friends and collaborators contributing. It's a can't miss, and a solid tribute to a king of comics, who truly changed the game, in a myriad of ways.
Check out the magazine
HERE
And Howard fans, waddle on over to
CoverBrowser.com
for a walk down memory lane.
Waugh!