Tales From Netflix are DVD reviews, where I tell you where you should put a disc in your Netflix rental queue - placing it at the top, burying it at the bottom, or not even bothering in the first place.
CRASH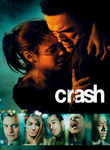 Preposterously poignant, but still a good watch that makes you think a bit about important stuff... when you're not busy thinking "How on earth do you expect me to believe this?"
Add
Crash
to the middle of your
queueFIREFLY: Disc 3 and 4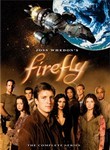 As I said with my review of discs 1 and 2, I'm really enjoying this a second time through, it reminds me of why I (and so many others) absolutely loved this show the first time around. It would be very bittersweet if there wasn't a
Serenity
feature film on the immediate horizon though, so all the better.
These discs had many episodes I hadn't seen too, both one's I'd missed on air, and some that weren't aired. So that was a real treat!
'Trash'
, which featured the return of Mal's "wife" stood out, along with
'Objects in Space'
which was one of my favorites from the first go-around.
Put these at spots 3 and 4 at the top of your
queue
, just below discs 1 and 2. Hurry! The movie comes out September 30th!!
HELLRAISER: HELLWORLD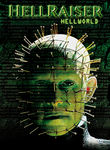 So, there's been a bunch of
Hellraiser
flicks on DVD lately, and they've been marginally okay. As I've mentioned, aside from the actual films, I dug that the tone was psychological, more akin to an episode of the outer limits than a horror movie. This one is just plain bad though.
Don't add it to your
queue
!
OLD BOY
This is a Korean film, but it does have an English dub.
Old Boy
can best be described as
Kill Bill
meets
Saw
. The setup is a nasty dilemma that drives our protagonist to seek revenge. Along the way one sick and twisted tale unfolds.
It's an excellent movie, but not for the faint of heart.
Put
Old Boy
at the top of your
queue
, if you're up for it.